Reviews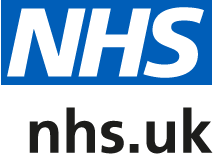 updated at 04:43pm on 11/05/2020
by Anonymous
A good GP practice
I was put off by some of the Google reviews and the exterior appearance of the surgery. However, due to broken leg I was looking for a GP that is closest to my home, and I was surprisingly impressed. The interior is terrible, external and internal, but I can't fault the staff. I received good care all around, from the reception staff to nurses and doctors. No fuss was made to deal with my symptoms and I was referred promptly for further medical tests and physio. I could easily make appointments/ contact surgery with query within a very reasonable time, by phone or online and the staff is friendly. The surgery is quite big but, in my opinion, operates very well. I had appointments with the doctor and received excellent care which I didn't receive from other GP practice in years. Recommended.
Visited in July 2018, Posted on 12 September 2019
by sakina akhter
Excellent gp
I would like to say Thank you to advanced nurse practitioner for always treating me respest and shes always ready to help me and give me the best advice.One of the best nurse and gp i have been to.Thanks again for the support and treatment.
Visited in May 2018, Posted on 12 September 2019